Interni Budapest awaits you with a close-knit team, working together for 8 years to assist more and more intelligent, design-conscious homes to be born
The heart, the soul and the drive of the company, burning passionately for contemporary design
GABRIELLA BALOGH |

Customer relationships, communication
Having 15 years of experience, she is the first to be contacted by interior designers, decorators and customers looking for the most proficient, personalized and space-considered solutions and furniture for their projects
10 years of experience guides her hands when she precisely puts your dreams to paper. Being visually extra-sensitive, she is the hand that draws the pictures which can show the home envisioned together, by customer and designer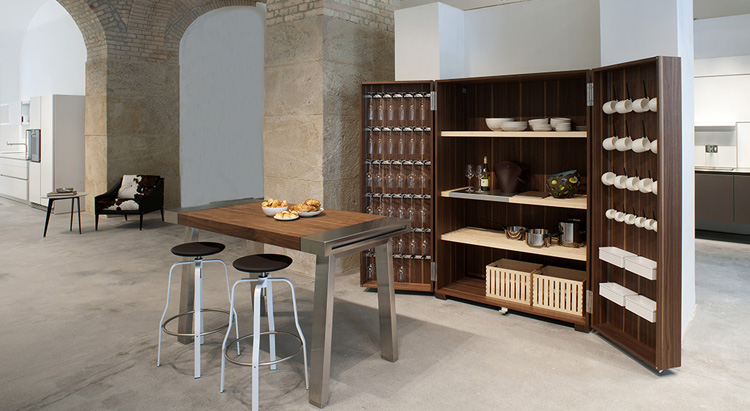 Ars Poetica
Everything starts with dreams…
Our professional team, being proficient in design and implementation as well, undertakes to make your dreams about contemporary spaces and modern lifestyle come true, thus through joint efforts and thinking create Home everybody longs for. In our office, located in the heart of the city, customers are awaited with personalized consultancy services in interior design – whether it is the creation of functional spaces or dressing up by furniture, lights, textiles or accessories

Our passion is creating homes – and our help in this are world-renowned, trend-forming companies. Our range includes the leading German bulthaup factory, whose kitchens are formed with the highest regard to architectural approach, the Italian Poltrona Frau handmade, rich-in-details leather furniture, the also Italian Lema whose systematic-approached collections are built along the minimalist aesthetic, the spectacular, almost sculpture-like lamps from Foscarini and Alessi's range of iconic accessories.
Any spaces can get a stylish look by using the diverse and highest quality collections of these well-known brands. However, our philosophy is to provide much more than a wide collection of furniture.
Beyond the products, Interni Budapest conveys a kind of a spirit and feeling which embodies in spaces accommodating to our present lifestyle, modern but takes customers' expectations the utmost into account. In spaces where – beyond design objects – the power of personality is also obvious. In spaces where each and every members of the family feels like home – where private and social life is present as a matter if course. In spaces which serve and provide a comforting, well-balanced frame to our everyday life. All in all, the home of your dreams!